This section presents the lab's production (research reports, analysis and articles) in order to inform and fuel public debates on Internet issues.
The aim of this lab is, as well, to defend a free, open, accessible and inclusive digital ecosystem. Explore this section to be up to date with Lab-Delta's research projects and activities!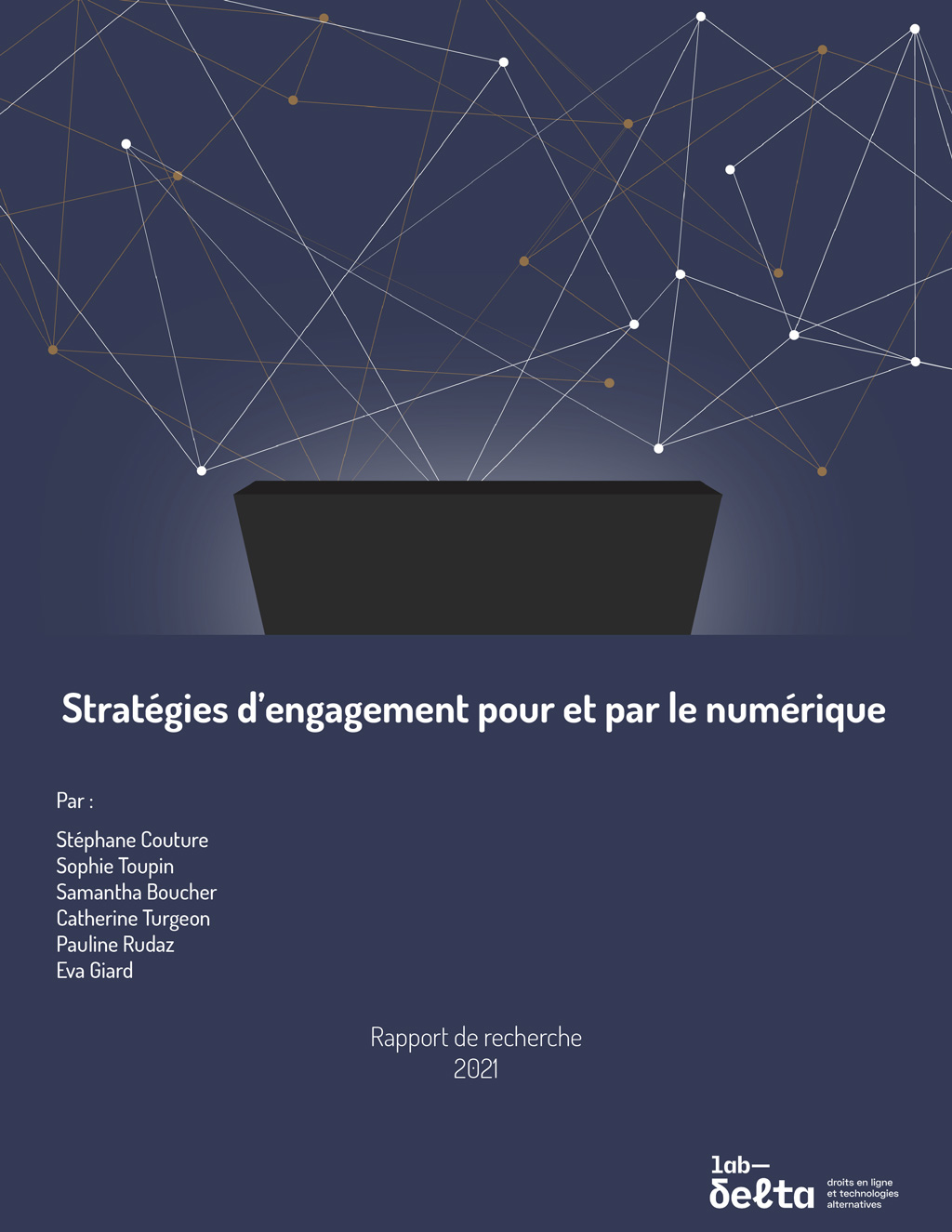 Ce rapport présente les résultats de la recherche portant sur les stratégies d'engagement communautaire des personnes francophones canadiennes sur les sujets liés à la gouvernance d'Internet et les droits humains qui y sont associés.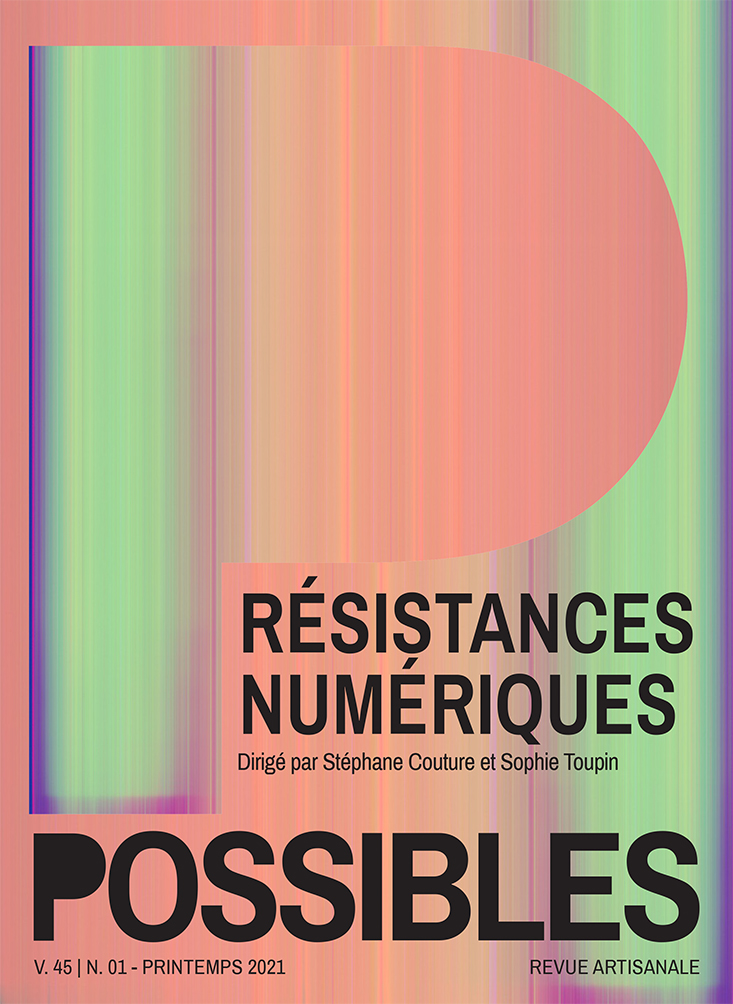 Ce numéro spécial de la revue Possibles se penche sur le thème des «résistances numériques».